Skip to Content
Custom Cabinet Designs in Greater Vancouver, BC
When you need new cabinets for your kitchen, bathroom, or any other space in your home, you have plenty of options when you use NuConcept Cabinets & Kitchen Centre. In your kitchen or bathroom, you can choose cabinets that complement the countertops. You can choose a bold color and stain to make a statement in the space or something dark and elegant for a more sophisticated look. Or, go for something completely different! We can make custom cabinets for you.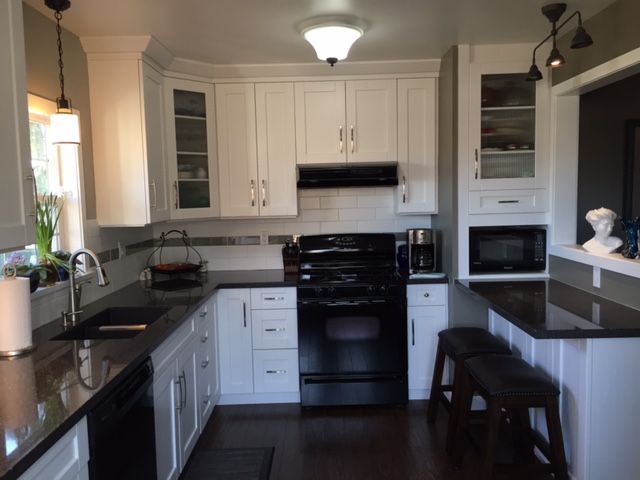 Designed, Manufactured, and Installed
When you're satisfied with the designs that we've drawn up together, you'll see why so many customers in the Greater Vancouver area rave about how easy we are to work with. We handle the whole process so that remodeling is fun and stress-free. After we design your new cabinets customized to your needs, we manufacture the pieces needed, ensuring the proper size and quality, and then move onto the installation. We cut out the middleman and pass the savings onto you, providing you more value than you've ever thought possible.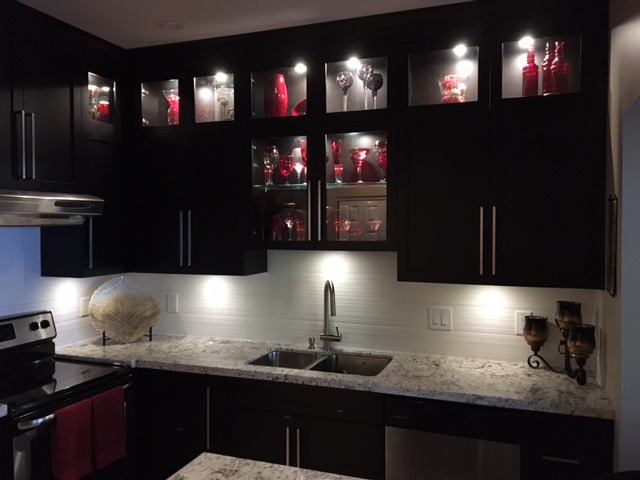 See some of our past custom cabinet projects
Let us design a completely unique, custom setup for you. Because it's exactly what you designed, you're sure to love the results. Whether you need cabinets in your kitchen, bathrooms or somewhere else in your home, we can build you what you're looking for.
With that in mind, we hope you'll be inspired by looking through some of the past cabinet projects we've done for customers in the Greater Vancouver area. Browse our cabinet gallery and if you are ready to remodel your kitchen or bathroom, give us a call at your convenience!
Let us design custom kitchen and bathroom cabinets for you!
Coquitlam Head Office / Showroom: (604) 944-7677