Skip to Content
New Kitchen Cabinets in Greater Vancouver, BC
When it comes to planning a remodel for your home, you're bound to have a certain set of expectations for the company that completes the designs and installation. First, you're going to want a company you trust to design a space. Then you'll need reliable and skilled workers to install new countertops, cabinets, backsplashes, and more. This company should have a reputation in your community for providing great service, reliable estimates, custom designs, and efficient installation. It should also give you a great selection when you jointly plan the materials and designs that will go into your new space. They should be experts in building plans that fit varying budgets and styles and be able to carry them out to your specifications.
This sounds like a pretty long list of demands, but when you're trusting a company to change one or more areas of the home you've worked hard for, the team you choose matters. NuConcept Cabinets & Kitchen Centre meets all the above qualifications and has an outstanding reputation. That's why our customers trust us. We've been in the business of turning clients' dreams into realities in Greater Vancouver, BC, for over 15 years. To learn more about the services we offer, keep reading and give us a call when you're ready to get started.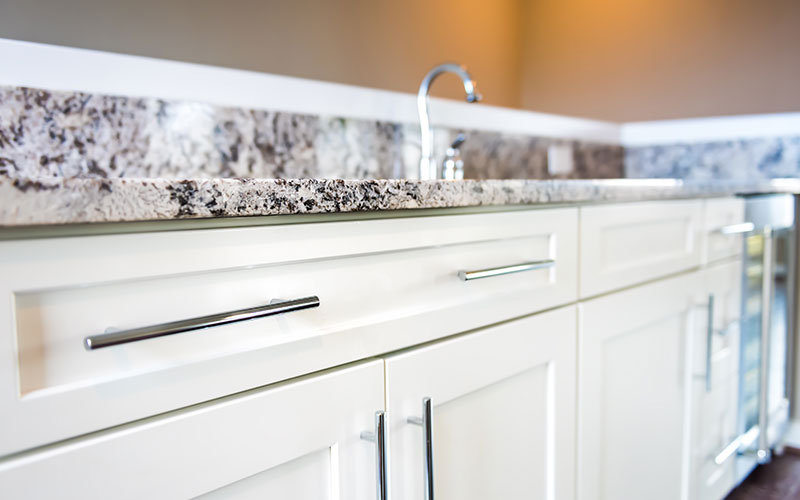 Custom designs
The first phase of a remodel in your kitchen, bathroom, or other space is the consultation and design phase. During this phase, we'll sit down with you, discuss what you want for your new space, and draw preliminary designs. After you give us your feedback on the designs, we'll discuss the practical aspects of the project. For example, for a kitchen remodel, we'll talk about how much the difference in cost will be between your top two countertop choices for stone or laminate, or the time and money saved by redoing your cabinet facing, rather than rebuilding the entire cabinets.
Our expert team will measure your countertops and cabinets to ensure proper sizing when we manufacture the materials. And, when you're completely satisfied with the custom designs for your new space, we'll put pen to paper and get the plan into motion.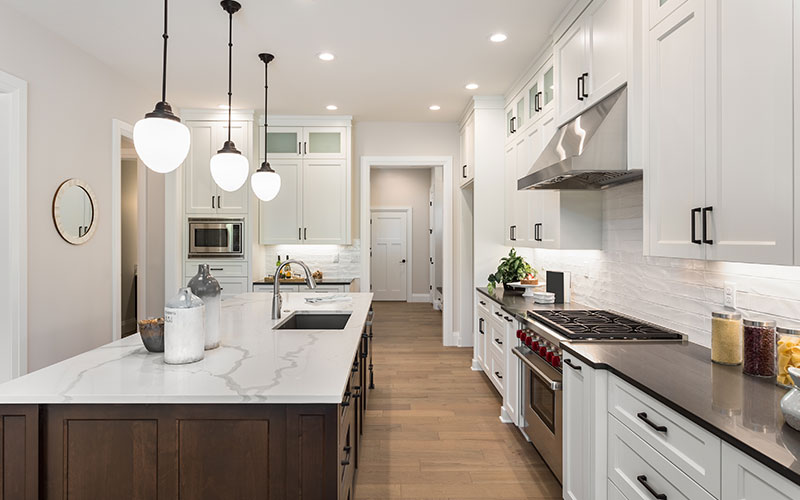 Manufacturing
We manufacture as much of the materials that we use as possible. This means the stone is cut to your custom specifications. We provide knobs, handles, and wood for your cabinets straight from our offices, cutting out the middleman and passing the savings on to you.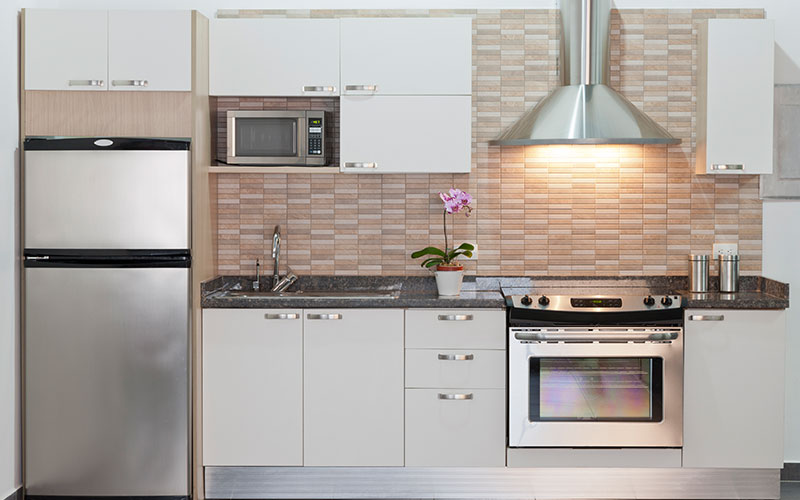 Installation
After the plans are made, we gather the materials needed and begin on the installation process. Our expert teams of carpenters, project managers, and stone countertop authorities ensure that no matter what changes you're making in your home, these changes are done to your customizations from start to finish. We'll install your new closets, entertainment units, kitchen and bathroom cabinets, countertops, and anything else you need. We'll never consider a job done until you're completely satisfied with our work and the value we provided for you and your home.
For beautiful kitchen countertops and cabinets, call today!
Coquitlam Head Office / Showroom: (604) 944-7677