Kitchen Accessories for Custom Designs in Greater Vancouver, BC
Let's say you've worked with NuConcept Cabinets & Kitchen Centre for the duration of a project—a kitchen or bathroom remodel, for example—and the job is almost done. This is another chance to get creative and showcase your original style. Do you want cabinet door knobs and handles to accent the design of your kitchen or bathroom? No problem. Or how about other kitchen accessories integrated with the design to make your kitchen more useful? We can handle that for you too.
In our 15 years of experience, we've learned what satisfies our clients. We know you value quality and great customer care, so we go above and beyond. Not only do we design, manufacture, and install new cabinets, countertops, and more to completely transform spaces in your home, but we also offer modifications and accessories to make your life easier. This includes custom-built wine racks, Lazy Susans, garbage bins built into drawers, elegant pull-out shelves and drawers, and so much more. Simply ask us about our custom accessories when you're planning your next remodel with us and we'll show you all of your options.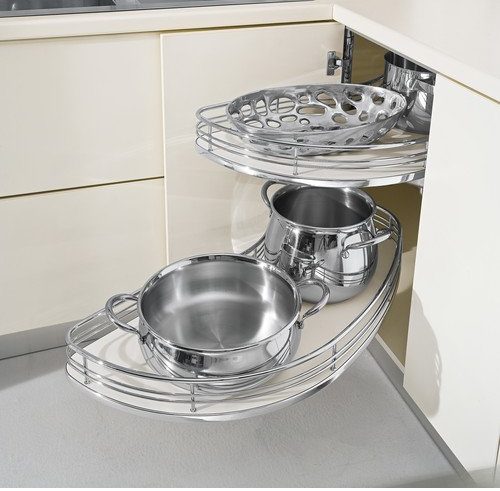 Browse some of our available accessories
When you start designing your next custom space with NuConcept Cabinets & Kitchen Centre in Greater Vancouver, BC, ask about available accessories to add a unique quality to any room you're remodeling. Browse some of these options here and call us if you're interested in adding any to your plans. To learn more about the accessories that we offer, give our showrooms a call: Coquitlam Showroom: (604) 464-4488 | Pitt Meadows Showroom:(604) 465-4585